Parallels Plesk Panel 11 end-user series
9. How to create e-mail aliases in Plesk
E-mail aliases can be used as temporary disposable addresses that can be published on the internet. When spam starts coming to an address that was set up as an e-mail alias, you can remove that alias and create another one.
1) Start by going to the mail tab.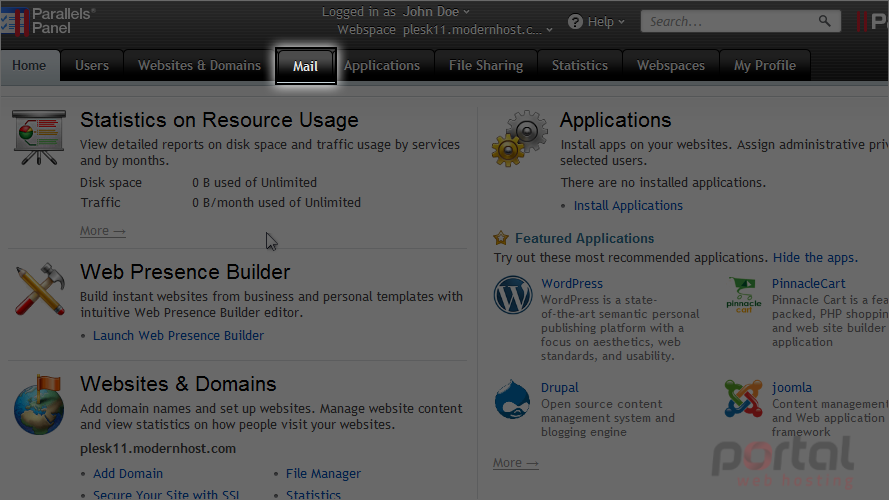 2) Click an e-mail address.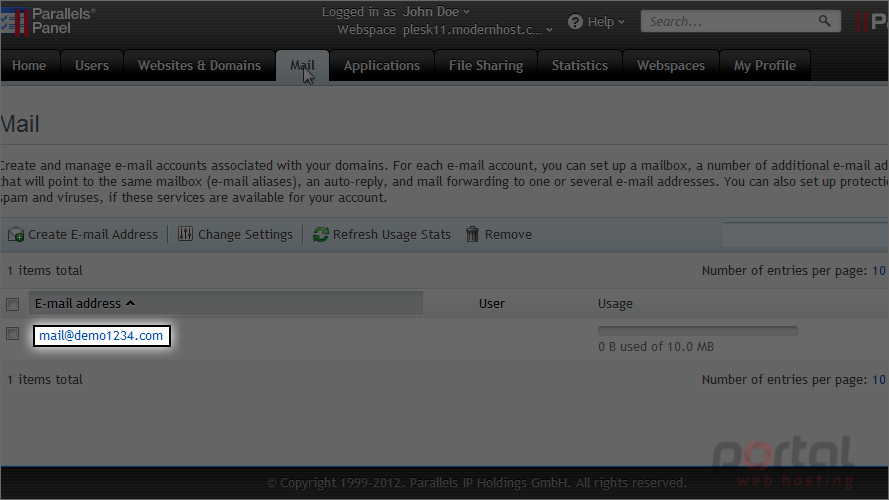 3) Select the e-mail aliases tab.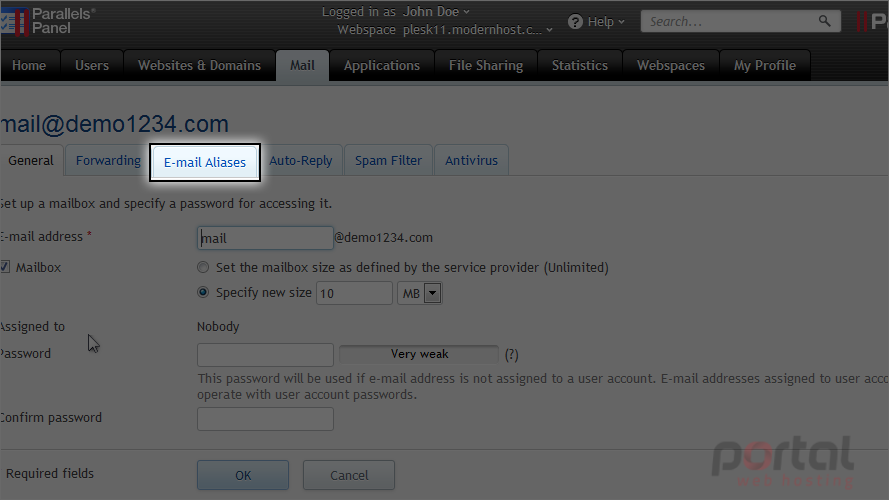 4) Type the alias name.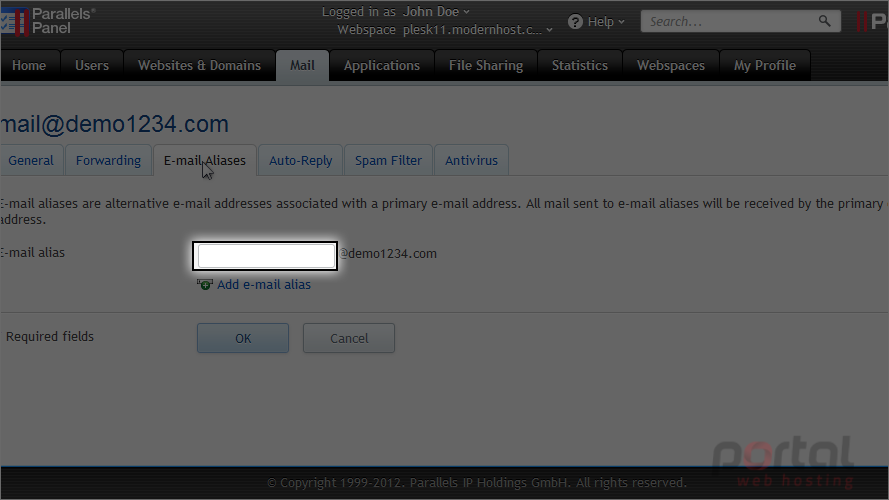 5) To create a second alias, click the link here.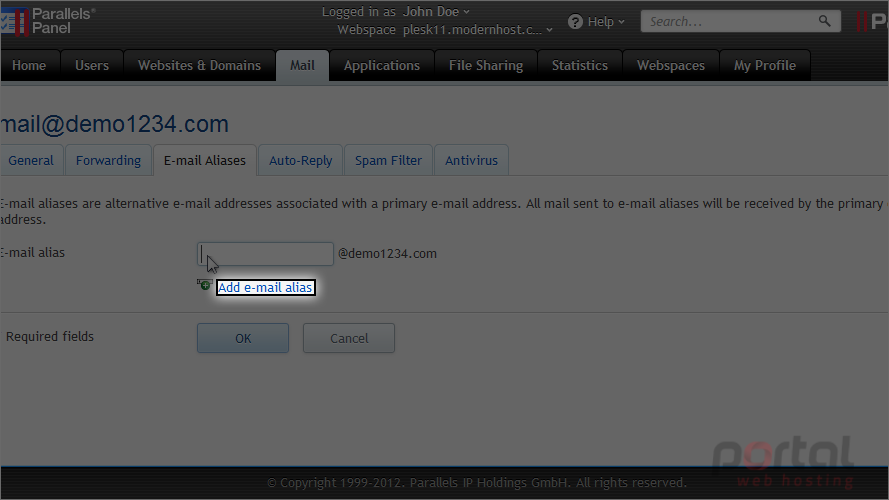 6) Click ok.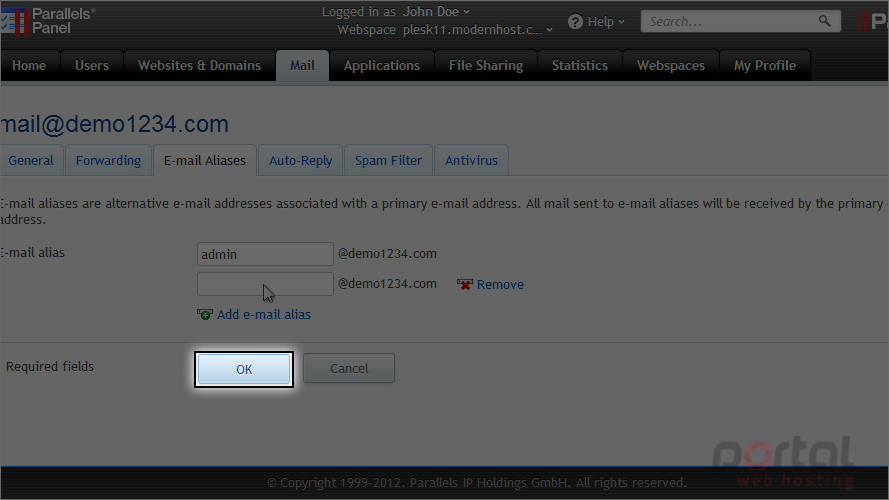 Now any mail sent to admin@demo1234.com will automatically be forwarded to mail@demo1234.com.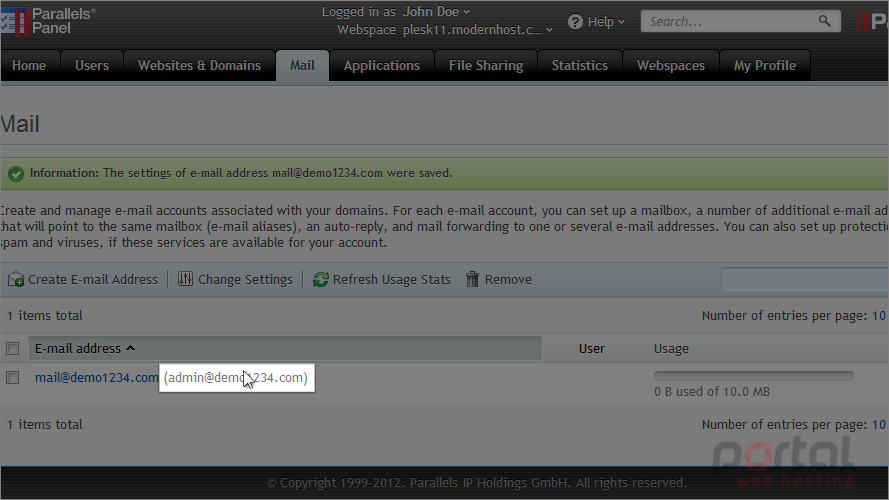 This is the end of the tutorial. Now you know how to create e-mail aliases in Plesk.