WHM 11 services series
9. How to change the bandmin username and password in WHM
Bandmin is a bandwidth monitoring system installed by default on Linux cPanel/WHM servers. It will not function on FreeBSD servers.
This tutorial will show you how to change the login information you'll need to use when accessing Bandmin.
1) Under Service Configuration...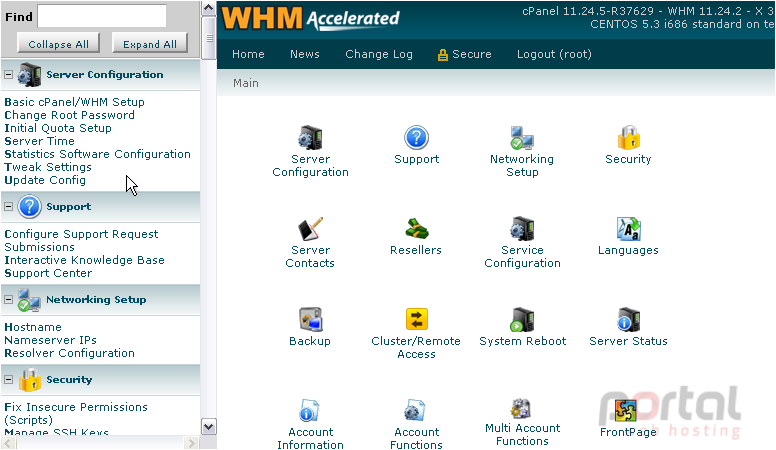 2) ...Go to Bandmin Password.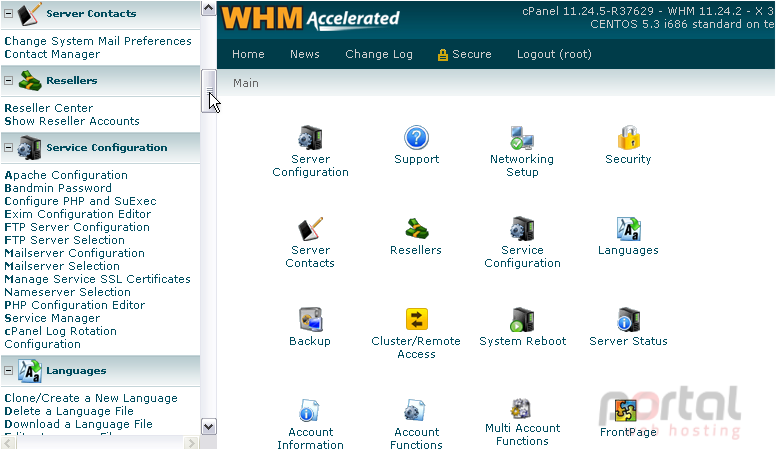 3) Enter a Username.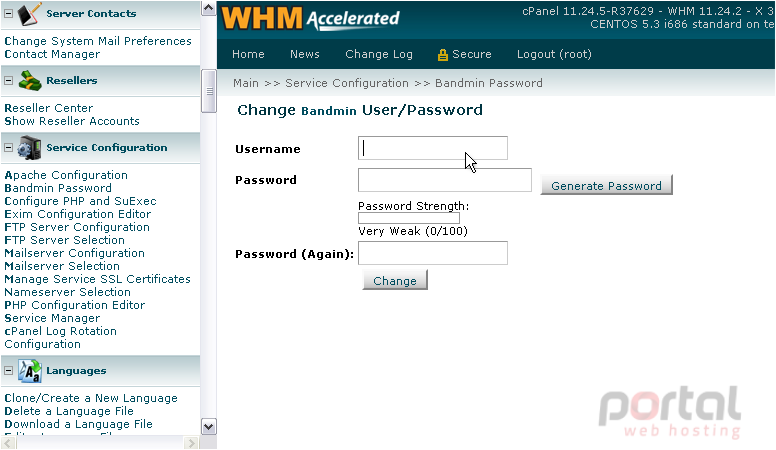 4) Then a Password.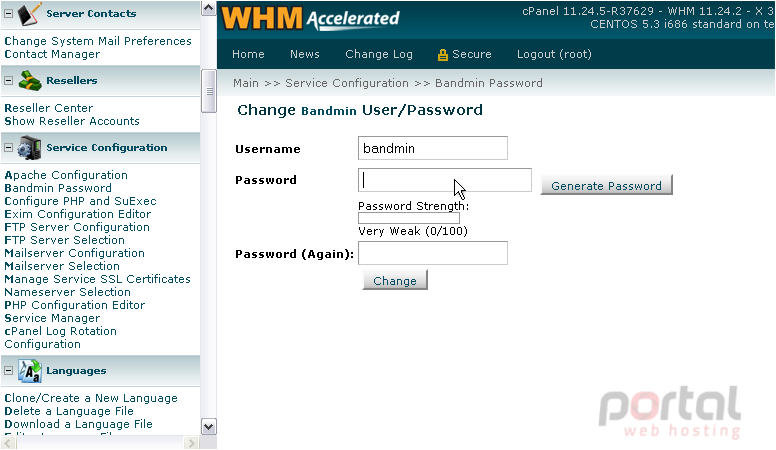 5) Confirm the password.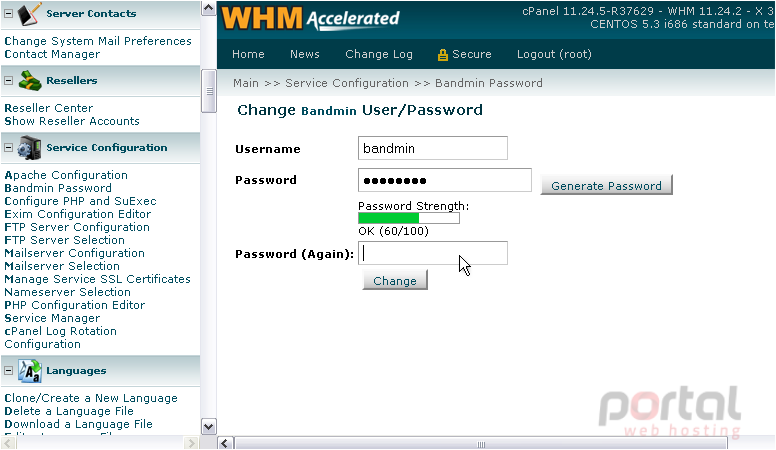 6) Then, click Change.
That's it! The username and password for Bandmin have been changed.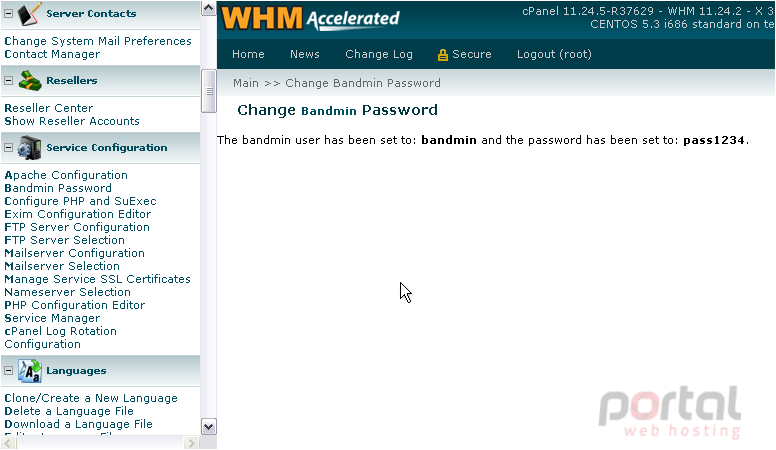 Watch the tutorial immediately following this one for details on how to access and use Bandmin.