People all around the world browse the internet. With a web presence, you can attract hundreds of thousands of viewers.
Many factors play into a company's online visibility. One of the most important is a reliable web hosting company. Web hosting companies help businesses establish, develop, and grow their online presence in a variety of ways. Some web hosting businesses simply provide a platform and spotty technical support while others provide attentive customer service, ongoing support, and proactive maintenance.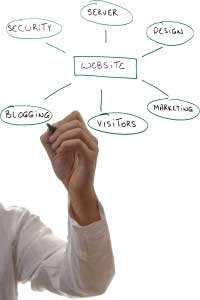 A good web hosting company will help you setup a user-friendly, audience-specific website easily and efficiently. After the initial setup, however, you need a reliable hosting company that will be alongside you through the ups and downs of life and business on the internet.
The technicians at Portal Web Hosting don't simply set up your website and leave. Instead, they provide 24/7 support, consistent backups, and more to keep your website functioning properly.
Without reliable web hosting, you could end up losing data, customers, and valuable work time. With hosting from Portal Web Hosting, you get the benefit of experienced technicians and helpful customer service representatives all working to help make your web presence more valuable to you and more useable to those looking for what you have to offer. Some of the services that make our web hosting reliable include:
Frequent, regular backups
24/7 technical support
Multi-level OS support
Without a reliable hosting company, you may have difficulty reaching support services when issues occur. You might lose vital data due to incomplete backups. When choosing a web hosting service, choose a company you can count on to keep your site running with minimal downtime.