Quality web and domain hosting begins with providing service for any type of hosted application and website. Portal Web Hosting takes the hassles out of hosting and operating a web site. We provide the latest tools and flexible structures allowing customers to fulfill all their online needs. Small or large, customers benefit from affordable, scalable, and flexible service and great customer support.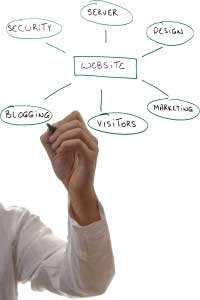 Portal Web Hosting quality web and domain hosting services provides a wide selection of cloud server, reseller packages, and web hosting with the best customer service possible. More than 10,000 customers trust us to deliver expert solutions and affordable prices. Easily install your preferred web app with just a quick click.
We provide safe and secure domains and powerful cloud servers with custom fitting packages that vary in storage, speeds, processors, and prices. Our quality web and domain hosting cloud infrastructure is a service that runs all web applications. Highly trained customer service technicians are able to put you in the best plan at the right price available today.
All quality web and domain hosting plans feature basic features including:
• 24/7 Ticket Support
• Multi-level OS Support
• Totally Redundant Network
• Frequent Backup
We can register domain names, transfer them, manage, renew and update names. Become your own reseller. Better than being a virtual or dedicated server, reseller packages allow customers to focus on growing businesses instead of dealing with web server issues. Reseller plans give customers all the script and site management tools they require on our high-performance web servers. Plans give customers access to full refunds on managed services.
Systems are fully turn-key operable within four hours usually, but always within 24 hours or less. Our managed hosting options allow customers to spend their time wisely on business practices and other functions. Rather than losing time having to monitor around-the-clock, we deal with daily server issues.
Or we can create quality web and domain hosting customizable to your particular needs. Tell us what to build and it's yours. Free hosting trials for 14 days allow customers to test drive new sites and applications before they buy. Portal test drives include:
• Connection to our fully redundant system
• Cost-free, one click script placements
• Consistent backups
• 24/7 customer and technical support
• Connection to lightning quick systems
Ensuring security and online safety, SSL Certificates are available in a variety of packages. They feature locked padlock symbols to display on your site letting clients know business can proceed with confidence. Besides encryption, SSL certificates also includes authentication. Once you sign up for any of these services, they're generally available immediately.
It's all about the user experience. Customer use our hosting and cloud services for many applications including:
• Online Gaming
• Cloud Computing
• Rendering
• E-Mail
• Website Hosting
• Virtualization
• Credit Card Processing
• Data Storage
• VOIP
• Audio-Video Streaming
• More…
Portal Web Hosting pro-actively deals with customer needs for functional, affordable, and strong hosting solutions. We're all over the Upper Midwest with everything from multi-homes to Tier-1 providers. Our special sauce comes from providing honest, straight-forward customer service. Software products can be customized for customers along with dedicated server hardware.
Linux hosting also is available. Both Linux and Windows hosting feature 14-day trial programs. Technologies available n web hosting plans inckudes powerful Plesk, cPanel, or CP's, Linux CentOS and Windows Server 2008R2, and support for Apache, .NET, IIS, and PHP. Choose from the best of WordPress, Drupal, Joomia, MyBB, SMF, phpBB, and others.
E-mail services are free with any hosting plans. They include webmail, POP or IMAP. Other all-inclusive services include basic, cost-free sam filtering and outbound filtering. MySQL database is in all web hosting packages along with access to the MS SQL server, quick restores, and easy DAA base management. Control panels add dedicated functions to servers and are supported around-the-clock.
Based in Aberdeen, South Dakota, Portal Web Hosting provides state-of-the-art internet, video, and telecommunication services to Northeast South Dakota. James Valley Cooperative Telephone Company owns NVC. The company was created in 1951.
For more information about quality web and domain hosting or to order web services, feel free to e-mail, call toll-free or fill out our easy-to use online form for friendly customer service and technical support 24/7. Professional staff always is available.