When you need a new web host, the goal is to secure all the features that you want for the most reasonable cost. You don't have to sacrifice quality in order to get excellent web hosting. By taking the time to consider these key elements, you can quickly identify the provider who offers the perfect combination of services, support, and price.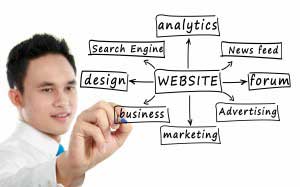 Your Desired Platform
While many people prefer a Windows based platform, there are also those who prefer Linux to Windows. If you happen to be in the latter category, it is important to make sure any quality web hosting service under consideration can provide the right platform. Ask this question first, and if the answer is that the provider only supports Windows, you will know to move on to the next provider on the list.
Network Redundancy
Assuming that the reason you need quality web hosting is to support your online business operation, the last thing you need is to experience an outage. When potential customers can't access your site, they can't spend any money with you. Even worse, a portion of those customers will find another vendor with a site that comes up with no problem, and never give you a second chance.
This is where the concept of network redundancy comes into play. While crashing servers and outages are a reality of the Internet, web hosts with backups in place protect their customers from the resulting problems. For example, if you choose a host who operates backup servers that activate automatically when the main server fails for any reason, people attempting to visit your site are highly unlikely to notice any delay at all. For you, this means the traffic to your sit continues unabated, and those sales continue to roll in.
Scheduled Backups
When you approach any web host, make it a point to ask about backups. The last thing you need is to lose a large amount of data due to some sort of hardware failure. Any company that offers true quality web hosting will back up client data at least once a day. Some may even offer automated backups that take place more than once a day. As long as you are happy with the frequency, it is worth finding out what else the host has to offer.
Bandwidth
The bottom line with bandwidth is that you need plenty. This is especially true if you own an online business. A lack of sufficient bandwidth will mean that some potential visitors are turned away during peak traffic periods. Since each visitor represents a potential sale, this is the last thing that you want to happen.
Sufficient bandwidth also means that your pages will load more efficiently. In an age when consumers want to view pages immediately, longer load times will mean that some visitors will give up and take their search to another site. Make sure the host can allocate enough bandwidth to cover peak traffic times and allow your pages to load without delays.
Email Support and Features
Quality web hosting also involves supporting email functions. Determine how many email accounts you can have with the hosting, and what features are provided. You will want the ability to use spam filters for all accounts, and the ability to utilize POP and IMAP applications with an email client. You also want web-based email access.
There are other key elements you want to consider when looking for quality web hosting. The ability to contact a Support team anytime is a major benefit. Don't overlook the option of being able to make use of WordPress, Joomla, and other technologies. Even something as simple as the ability to translate your web pages into multiple languages will come in handy, especially if you are attempting to cultivate an international audience.
As you weigh your options for quality web hosting, look closely at what Portal Web Hosting has to offer. With several different hosting packages to consider, you are sure to find one that has all the support and features that you desire. Best of all, the pricing for those packages happen to be among the best in the industry. Take a look today, and you could have a brand new web host in a matter of hours.